"I

celebrate myself, and sing myself,




And what I assume you shall assume, for every atom belonging to me as good belongs to you."



---Walt Whitman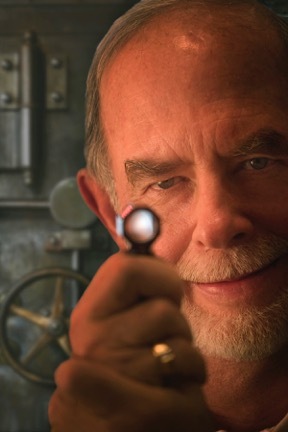 Hi, I'm Richard Wise. I've authored four books, five if you include the second edition of my Secrets Of The Gem Trade, The Connoisseur's Guide to Gemstones. I write about what interests me and I have many interests. Hemingway advised young authors to, "write what you know," and although I'm not young, I do that, sort of.
My latest, The Dawning: 31,000 BC, a novel of pre-history set 33,000 years ago in central France, came out October 11, 2022. Kirkus calls it: A fast-paced...compelling journey through the lives and ideas of some of the earliest cultures on Earth." The book has been awarded gold medals by Literary Titan and International Book Awards and longlisted for a 2023 Chanticleer, Chaucer Award.
My first book, Secrets Of The Gem Trade, is about something I know a bit about, gemstones. I am a Graduate Gemologist and I spent 35 years traveling the world, visiting mines in Africa, South America, and Asia, buying and selling rare gemstones. Secrets tells the truth about how to understand quality and beauty in gemstones. Considered a classic, the book has sold steadily for the past 23 years. The second, completely revised, expanded edition was published in 2016.
My second book, The French Blue (2009), focused, once again, on the gem trade. It is a historical novel that traces the amazing true adventures of a 17th-century French gem dealer, Jean Baptiste Tavernier, and tells the mostly true backstory of the Hope Diamond. Called "a fine piece of historical fiction" by The Historical Novel Society, The French Blue won a 2011 International Book Award.
My third book, Redlined: A Novel of Boston, is a mystery/thriller with a literary twist. Described as: "an original and simply riveting novel" by Midwest Book Review and "a page-turning narrative" by Publisher's Weekly, it is set in the activist 1970s.
Redlined tells the mostly true story of a community organizer and Marine combat veteran, Jedidiah Flynt--working in the Alinsky tradition--who sets out to stop the redlining of a Boston neighborhood and finds himself in an all-out war with bent politicians, Machiavellian priests, and the big Boston banks. In the early 1970s, I spent two years in Boston organizing around this issue. The book is semi-autobiographical.